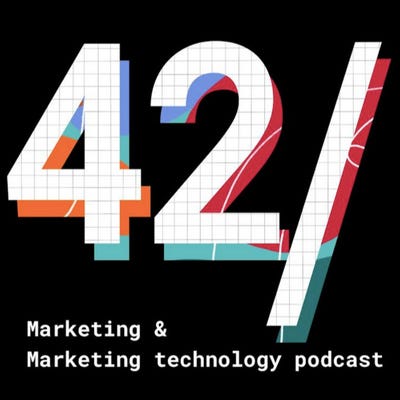 Oct 25, 2021 • 14M
Essay: The hidden principles of Product-Led Growth in B2B
Readings of the 42/ Newsletter.
After chatting with Clair Byrd from Wing.VC we were inspired to create this entry (originally an article on our blog).

There are all types of takes on what Bottoms Up (BU) & Product Led Growth (PLG) is. It seems to be such a loaded concept that if you ask ten different people what PLG means, they will probably come up with ten definitions and some matching keywords in between. In this episode we deep-dive into what PLG is, how it is not a GTM strategy, and why it does not contradict sales driven motions. 
--- Send in a voice message: https://anchor.fm/42-agency/message